How to Refer and Case Acceptance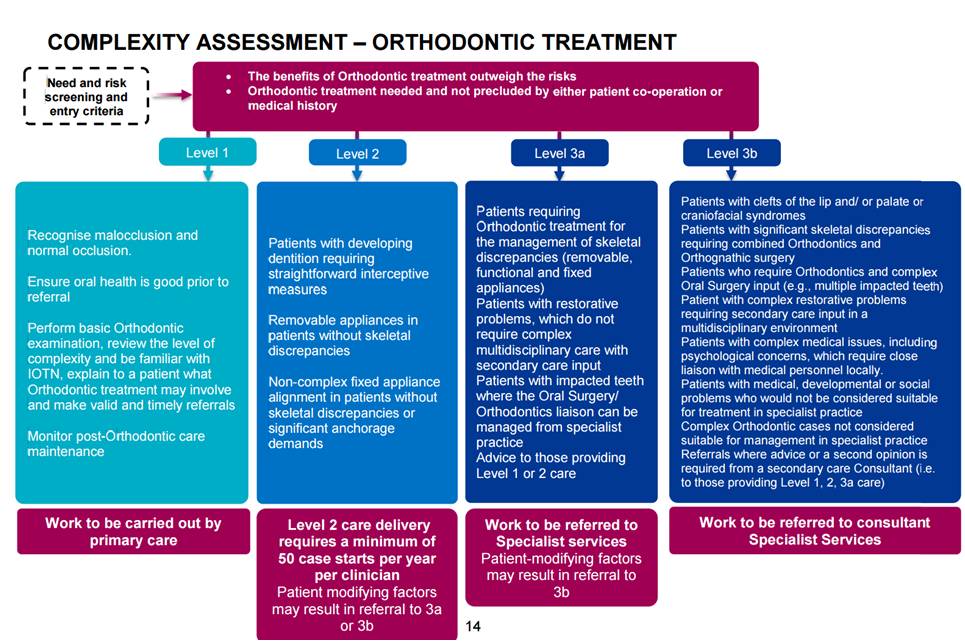 Criteria for Acceptance for Treatment:
Patients referred for orthodontic assessment would be expected to have a well maintained dentition with no active or untreated decay and with a high standard of oral hygiene.
Interceptive treatment to prevent or limit the extent of a developing malocclusion.
Growth modification
Severe or complex malocclusion
Multidisciplinary treatment
Moderate complexity occlusion for specialist training purposes
Conditions not accepted for treatment:
Patients with a mild malocclusion, including lower incisor crowding in patients aged over 16
Patients presenting with mild malocclusion for treatment on aesthetic grounds and those already undergoing orthodontic treatment started elsewhere e.g. specialist practice, whether started in this country or abroad will not be normally accepted.
Due to the on-going time commitments required in orthodontic treatment could you please refer to the nearest geographically located department to the patients postcode.
Referral contact address:
Good Hope Hospital                                                     
Mr J S Panesar
Orthodontic Department
Good Hope Hospital
Heart of England NHS Foundation Trust
Rectory Road
Sutton Coldfield
B75 7RR
Telephone: 0121 424 9378