How to Refer and Case Acceptance at Orthodontic Department Solihull Hospital
Patients with following malocclusions are accepted  for treatment at Solihull hospital.
Patients requiring multidisciplinary care, i.e.:

Patients with marked skeletal problems requiring orthognathic surgery
with ectopic teeth, especiallycanines & incisors
 requiring orthodontic preparation for restorative work such as implants or bridges

Patients whose treatment is complicated by

Pathology
Trauma
Medically compromised

Transfers from other NHS Hospital Orthodontic Service departments only
Orthodontist in primary can refer patients for advice and guidance for complex cases
National guidelines are provided below. Based on these mainly 3b category and a small number patients  from 3a are accepted for treatment in the department.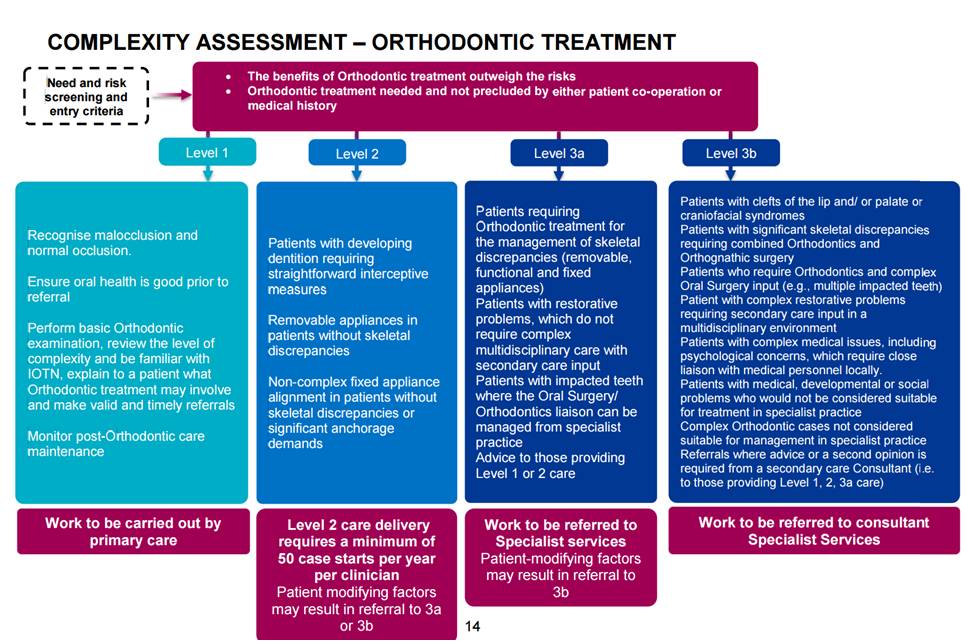 Referral contact address:
Solihull Hospital
Mr B S Thind
Orthodontic Department
Solihull Hospital
Heart of England NHS Foundation Trust
Lode Lane
Solihull
B91 2JL
Telephone: 0121 424 5310/5307