M.D, DO-HNS, MSc (Audiological Med)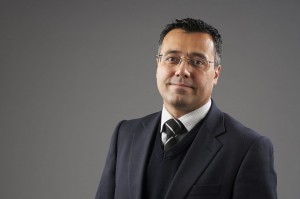 Qualified in medicine in 1995 and completed an overseas training in ENT in 2000, I obtained a Diploma in Otolaryngology, Head and Neck Surgery (DOHNS) from the Royal College of Surgeons of England in London then I developed a special interest in the management of Balance Disorders. I obtained a Masters Degree in Audiological Medicine from The University College London (UCL) and started running a Multi-Disciplinary (MDT) Balance Clinic at Heartlands Hospital since 2006. I became an Honorary Lecturer at Aston University in Birmingham in 2013. My main duties include teaching MSc students and future research projects Main sub-specialty interest is the management of Balance Disorders in terms of holistic approach to vestibular, proprioception, visual and central reasons for balance problems. I have started using 'state of art' Video Head Impulse Test (vHIT) in the differential diagnosis of peripheral and central reasons of balance disorders. Our balance Clinic is now a 'one-stop' clinic and patients have a seamless access to specialist advice in Neurology, Care of elderly, Cardiology, Physiotherapy and Migraine clinics.
Clinic
The balance clinic is Heartlands Hospital.
Contact
Secretary (Heartlands)
Tel: 0121 4243154 Fax: 0121 4243069 Email: susan.murphy@heartofengland.nhs.uk