MSc, BDS, FDS RCS (Eng), MOrth RCS (Eng), FDS (Orth) RCS (Eng), PCME, FHEA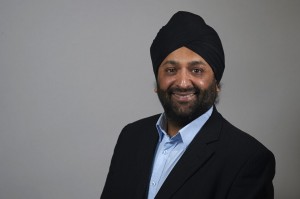 Mr Panesar is Clinical lead and Consultant Orthodontist based at Good Hope Hospital, Heart of England NHS Foundation Trust. In addition, he is Honorary Consultant Orthodontist at Birmingham Dental Hospital, Honorary Senior Clinical Lecturer in the Faculty of Dentistry at the University of Birmingham. 
He is a trainer in the West Midlands specialist registrar training program, and has completed a Postgraduate Certificate in Medical Education and is Fellow of the Higher Education Academy.
He is currently Chairperson of the West Midlands Consultant Orthodontic Clinical Governance group, Chairperson of the Sutton Coldfield District Section of the British Dental Association. In addition, he is the President of the Midland Orthodontic Society for 2015-2016.
As consultant orthodontist, Mr Panesar's work focuses on inter-disciplinary management of complex orthodontic problems with other Consultant Colleagues for orthognathic (facial) surgery, restorative, cleft lip and palate and snoring/sleep apnoea patients.
Main Sub-speciality interests:
Orthognathic surgery for Dento-Facial Deformities
Missing/ Absent teeth (Hypodontia)
Management of Impacted Teeth
Snoring and Sleep Apnoea
Contact
Secretary (Good Hope Hospital)
Tel: 0121-424 7383
Fax: 0121-424 7630
Email: liz.burton@heartofengland.nhs.uk