PhD, MMed, MBChB(Hons), FRCS (ORL-HNS)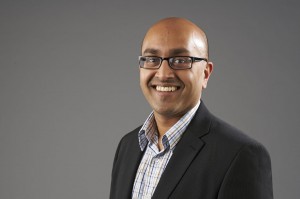 Main sub-speciality interests:
Otology/Balance
General ENT (adults & paediatrics)
I qualified from Manchester University with an honours degree in 2001. I completed my junior doctor training in Manchester and Newcastle-upon-Tyne before being appointed in 2006 as an ENT registrar in the West Midlands.
I have completed two fellowships – one year in Dunedin, New Zealand (general ENT & otology) and one year in Manchester, UK (advanced otology, cochlear implantation and lateral skull base).
I have completed a PhD (Nijmegen, Netherlands) and have a Masters degree in Medical Education (Dundee University). I have over 30 peer review publications and have presented over 20 papers and 30 posters at international/national meetings and have written ENT chapters & books. I am a faculty member on a number of regional ENT courses.
I am chairman of the ENT UK SFO (Student and Foundation trainee in Otolaryngology) committee(http://sfo.entuk.org/) & a surgical tutor for the Royal College Surgeons (Eng).
My other roles include senior honorary clinical lecturer for the University of Birmingham, external examiner for Nottingham undergraduate medical course, assistant editor for the Journal of Laryngology & Otology (JLO) and Midlands Institute of Otology council member.
My practice includes assessing and treating general ENT conditions in both adults and children and my specialist interest is otology and balance.
Site of clinics
Heartlands
Good Hope
Solihull
Contact
Secretary (Heartlands)
Tel: 0121-424 1095
Fax: 0121-424 1353
Email: tracey.goodhead@heartofengland.nhs.uk
Secretary (GHH)
Tel: 0121-424 7368
Fax: 0121 424 8954
Email: karen.tomkins-owen@heartofengland.nhs.uk