BM BCh MA(Oxon) FRCS ( ORL-HNS)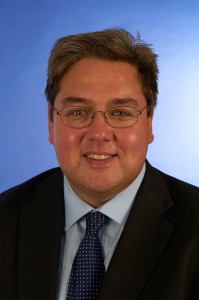 Following medical school at the University of Oxford, I undertook my basic surgical training and higher specialist ENT training in the Northwest of England. I trained in all 3 of the Manchester Teaching Hospitals and spent time at the Royal Manchester Hospital for Children.
Although thoroughly trained in all aspects of ENT surgery for both Adults and Children, I have developed a particular interest in diseases of the nose and sinuses (Rhinology) and in Facial Plastic Surgery. I won the prestigious European Academy of Facial Plastic Surgery Fellowship and finished my training in Europe and in North America at international centres of excellence with world leaders in the fields of Facial Plastic and sinus surgery. On my return, I successfully sat the American Board exams in Facial Plastic and Reconstructive Surgery and have recently become Internationally Board Certified in this discipline.
In my work in the Midlands, I specialise in nasal reconstructive surgery, Rhinoplasty, Otoplasty and sinus surgery. I have an interest in surgical treatment of Rhinophyma, lower pain Coblation Tonsillectomy and in Balloon Sinuoplasty.
Main sub-speciality interests are Diseases of the Nose/sinuses, Nasal Reconstruction/ Rhinoplasty, Otoplasty ( pinning back of prominent ears), Coblation ( lower pain ) Tonsillectomy and Balloon Sinuoplasty and site of clinics are Heartlands – Thursday PM, Good Hope – Monday AM and Solihull – Friday PM
Contact
(Heartlands / Solihull Hospitals)
Tel: 0121 424 3342
Email: tracey.goodhead@heartofengland.nhs.uk
(Good Hope Hospital)
Tel: 0121 424 7368
Email: karen.tomkins-owen@heartofengland.nhs.uk