MD, MSc, FRCS(ORL-HNS)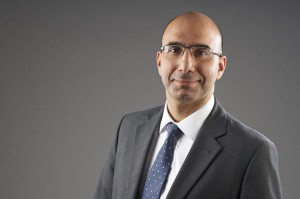 Qualified in medicine in 1996 and completed higher surgical specialist training in Otolaryngology in Northern Deanery and the national fellowship in cosmetic reconstructive surgery.
Appointed to the ENT Consultant post at the Heart of England NHS Foundation Trust in 2011. Special interest in rhinology, rhinoplasty, nasal airway surgery, ear reconstruction and nasal reconstruction.
Main sub-speciality interests are Rhinology and Facial Plastic Surgery and site of clinics are at Solihull and Good Hope.
Contact
Secretary (Heartlands)
Tel: 0121 424 1353
Fax: 0121 424 1353
Email: laura.payne@heartofengland.nhs.uk
Secretary (GHH)
Tel: 0121 424 9728
Email: linda.atkins@heartofengland.nhs.uk
Secretary (Solihull)
Tel: 0121 424 4536
Fax: 0121 424 4679
Email: amanda.gill@heartofengland.nhs.uk